You'll always know what's going on with our organization.
Community of Care has several annual events.  Be sure to check her often for details on those events.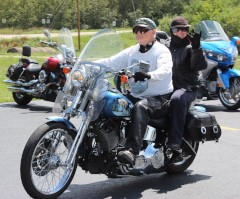 Classic Car & Bike Cruise
The 6th Annual Classic Car & Bike Cruise was Sunday, July 30th.  The cruise began at the Casselton Veterinary Clinic (Highway 18 on south end of town)
10 AM - Registration
10:30 AM - Kickstands Up and Pedals Down
1 PM - Lunch at The Lunchbox Eatery in Fort Ransom
2:30 - Poker Run prizes at Sibley Crossing
There will be rest stops along the way.  Fuel is available in Fort Ransom.
Thank you to our 2017 sponsors:
$1,000 Sponsors
ADM
Casselton Community Medical Foundation
| | |
| --- | --- |
| ADM Bean - $1,000 Sponsor | Casselton Community Medical Foundation - $1,000 sponsor |
| | |
$500 Sponsors
Jerry's Excavating
Polar Telephone
SWANKS Car Club
| | |
| --- | --- |
| Polar Telephone - $500 sponsor | SWANKS Car Club - $500 sponsor |
| | |
$250 Sponsors
Car Doctor
Casselton Cold Storage
Chaffee Lions
Howe Seed
Kaufman Construction
Luther Family Buick GMC
Marv Haugen Enterprises
Prairie Winds Veterinary Clinic
Rush River Seed & Insurance
Weber Insurance
$100 Sponsors
Cass County Mutual Insurance
Casselton Knights of Columbus
Casselton Lumber
Casselton Veterinary Clinic
Cote Mechanical
Earl's Repair
Farmer's Union Insurance - Waslien/Cramer
Foss Shop
Holt Landscaping
Hunter Grain
Unity Seed
Additional Sponsors
Davis Chiropractic - $50
Gordy's - door prize
Hardware Hank - door prize
Sturdevant's - door prize
Tammy Hursman, Heart & Hands Massage - door prize
10th Annual Totally Tables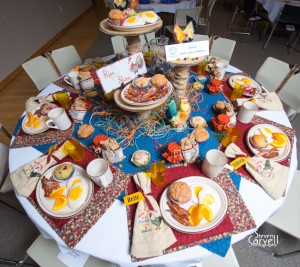 The 10th Annual Totally Tables is Friday, April 21, 2017 at the St. Leo's Catholic Church Spirit of Life Center.  The schedule for the evening is...
- 5:30 to 6:30 - silent auction, table viewing, wine wall and cash bar
- 6:30 Dinner prepared by Hunter Cafe
- 7:15 - silent auction ends, program by Community of Care, paddle game (don't forget to bring cash - $10/game)
The evening ends with the entertaining live auction!
Tables sponsorship is $200/table, which includes tickets for 8 people.  Contact Debra to reserve your table (701/967-8502) or email debra@communityofcarend.com
To sponsor a table...
- Select a theme from elegant to casual.   Check out last year's pictures
- Decorate your table with table linens, plates, glasses, coffee cups and silverware to fit your theme.  We provide a white tablecloth.  Dinner is served on clear plastic plates, which we set on your dishes.  Pie is served for dessert
- Provide a small token for your guests to fit the theme if you choose
- Consider bringing a bottle of wine for your guests - but they can also buy wine or beer or they can try their luck at the wine wall
- Consider donating your centerpiece or another item for the live auction.  Due to time constraints, we ask live auction items to have a value or $100 or more
- We also need silent auction items, please consider donating something for the silent auction
- Have fun planning your table, inviting your guests and most of all ENJOY the evening
The picture is our 2016 People's Choice Award Winner - the Hunter Café, Deb Tarvestad.
THANK YOU to our 2016 $1,000 table sponsors listed below.  THANK YOU to everyone who sponsored a table, donated an auction item, bought a cork at the wine wall, played the paddle game or purchased a silent or live auction item.  With the geneous support of many, Community of Care raised over $42,000 (gross) in 2016 for our mission in rural Cass County! 
Thank you to these 2017 $1,000 table sponsors:
Cass County Farm Bureau
Casselton Community Medical Foundation
Dakota Medical Foundation
First State Bank of North Dakota
Maple River Grain
RDO - Casselton
Sanford Health
Skunes Farms - Micki Skunes and Kevin & Betty Skunes
Titan Machinery
West Funeral Home
Giving Hearts Day

THANK YOU, THANK YOU, THANK YOU to everyone who donated to Community of Care on Giving Hearts Day 2017.  We raised $28,500 towards our mission.  Your gifts provide care for grandmas and grandpas in rural Cass County to continue living in the homes they love and cherish.  YOUR gifts are changing lives in rural Cass County!
Sr. Day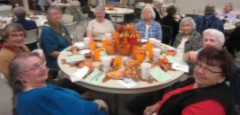 The annual Casselton Business Association Senior Day was WEDNESDAY, OCTOBER 19TH, at the Spirit of Life Center at St. Leo's Catholic Church in Casselton.  Community of Care coordinated the programming for the event.  In 2016 there were presentations on Senior Fraud by the Cass County Sheriff's Department and Assistive Technology Devices by IPAT.  Numerous groups had displays with information relevant to aging adults.  Casselton Drug provided flu shots from 9:30 - 11:30.  The Cass County Sheriff's Department provided the Drug Take Back program.
Seniors from throughout rural Cass County attended.  Watch for information in late summer about the 2017 CBA Sr. Day
Medicare Part D Drug Plan Enrollment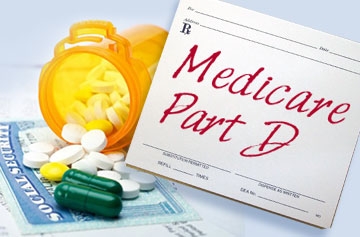 Medicare Part D Drug Plan Open Enrollment is October 15th - December 7th each year.  We recommend everyone 65 and older review their plan each year as your prescriptions might have changed or the plans have changed. In 2016, appointments were provided in these locations - Arthur, Buffalo, Casselton, Harwood, and Kindred. 
If you are turning 65, call our office for assistance in selecting your Medicare Part D drug plan (701/967-8502)