Community of Care has several annual events.  Be sure to check her often for details on those events.
Classic Car & Bike Cruise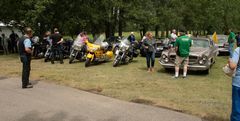 The 9th Annual Classic Car & Bike Cruise has been rescheduled to Saturday, September 12th.  The cruise began at the Casselton Reservoir (north side off Highway 10).  Masks will be required at registration and social distancing will required during the cruise.  There will be stops at Nome School, Kathryn and Lisbon (with a gas stop).  Lunch will be in Mcleod.  Poker Run prizes will be announced at the end of the cruise.  
Thank you to our 2020 sponsors:
$1,000 Sponsors
ADM

BankNorth

Casselton Community Medical Foundation

SWANKS Car Club
ADM Bean - $1,000 Sponsor

BankNorth - $1,000 sponsor

Casselton Community Medical Foundation - $1,000 sponsor

SWANKS Car Club - $1,000 sponsor
$500 Sponsors
Earls' Repair

Jerry's Excavating
Jerry's Excavating
$300 Sponsor
Casselton Veteran's Incorporated Charity Fund
$250 Sponsors
Casselton Cold Storage

Chaffee Lions

Howe Seed

Hunter Grain

Holt Landscaping
Casselton Cold Storage

Howe Seed Farm - Jim, Gwen, Michael and Virginia Howe

Hunter Grain
$100 Sponsors
Casselton Veterinary Clinic

Davis Chiropractic

Harley Davidson of Fargo

Luther Family GMC

Polar Communications
Door Prize Sponsors
Casselton Veterinary Service, Inc.

Davis Chiropractic

Harley Davidson Fargo

Luther Family Buick-GMC

Polar Communications
13th Annual Totally Tables
The 13th annual Totally Tables has been postponed due to Covid - 19.  We are planning to reschedule the event for the end of July or early August.  Totally Tables provides 20% of our annual income, so it is important for us to reschedule. 
You will want to be a part of the fun and excitement - watch for the rescheduled date!
The 13th Annual Totally Tables will be held at the St. Leo's Catholic Church Spirit of Life Center.  The schedule for the evening included.
- 5:30 to 6:30 - silent auction, table viewing, wine wall ($20 per cork) and cash bar (this is a 21 and older event)
- 6:30 Dinner served
- 7:15 - silent auction ends, program by Community of Care, paddle game (don't forget to bring cash - $10/game)
The evening ends with the entertaining live auction!  There were 15 items on the live auction and the "Fund A Need" Auction.  Participants will be able to bid to sponsor an hour, a day or a week of Community of Care's services caring for "Grandmas and Grandpas" in rural Cass County!
Tables sponsorship included tickets for 8 people.  Tables were $240 each and there were 30 tables available for the evening.  To sponsor a table, call our office 967-9502 or email lauren@communityofcarend.com 
Sponsoring a table involves
- Selecting a theme from elegant to casual.   Click here to see pictures from 2019
- Decorating your table with table linens, plates, glasses, coffee cups and silverware to fit your theme.  We provide a white tablecloth.  Dinner is served on clear plastic plates, which we set on your dishes.  Pie is served for dessert
- Provide a small token for your guests to fit the theme if you choose
- Consider bringing a bottle of wine for your guests - but they can also buy wine or beer or they can try their luck at the wine wall
- Consider sponsoring an item for the live auction.  Contact us to learn more  701/967-8502
- We also need silent auction items, please consider donating something for the silent auction
- Have fun planning your table, inviting your guests and most of all ENJOY the evening
The picture is our 2019 People's Choice Award Winner - Arthur United Methodist Church
THANK YOU to our 2019 $1,000 table sponsors - their logos are displayed below
Arthur Companies

BankNorth

Cass County Farm Bureau

Casselton Community Medical Foundation

Dakota Medical Foundation

Elm River Credit Union

Maple River Grain

RDO - Casselton

Sanford Health

Titan Machinery

West Funeral Homes & Life Tribute Center
Giving Hearts Day

THANK YOU to everyone who made a donation on Giving Hearts Day 2019.  Your support assisted "Grandmas and Grandpas" continue to live in the rural Cass home and community they love and cherish.  We raised 120% of our goal, thanks to 290 donors!  Your gifts are making a difference in the lives of older adults in rural Cass.
Giving Hearts Day 2020 is Thursday, Feb. 13, 2020.  Can we COUNT on you to make a donation next year on Giving Hearts Day?
Will you SHARE this with friends and family, especially those with rural Cass roots?
Medicare Part D Drug Plan Enrollment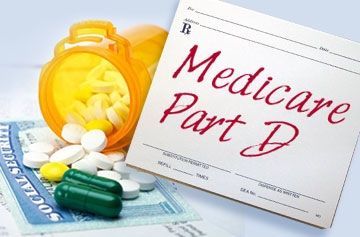 Medicare Part D Drug Plan Open Enrollment is October 15th - December 7th each year.  We recommend everyone 65 and older review their plan each year as your prescriptions might have changed or the plans have changed. In 2019, appointments will be provided in these locations - Arthur, Buffalo, Casselton, Harwood, Horace and Kindred.  The average savings per client in 2017 was $250
You need to schedule an appointment.  Call either of our offices 967-8502 (Arthur) or 347-0032 (Casselton) to schedule your appointment.  Dates will be announced soon for appointments in Buffalo, Harwood, Horace and Kindred.
f you are turning 65, call our office for assistance in selecting your Medicare Part D drug plan (701/967-8502).  Our Care Coordinator, Lauren Prante, assists individuals turning 65 at any time throughout the year.
Sr. Day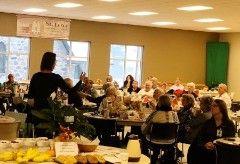 The annual Casselton Business Association Senior Day is WEDNESDAY, OCTOBER 19, 2019, at the Spirit of Life Center at St. Leo's Catholic Church in Casselton.  Community of Care coordinated the programming for the event.    Presentations will be given by: Kendra Binger from the Alzheime's Assocation, Kathy Nelson from Casselton Drug & Lauren Prante from Community of Care.  There will also be a presentation on "What to know about the 2020 census." Displays provided information relevant to aging adults.  Casselton Drug provided flu shots.  The Cass County Sheriff's Department will provide the Drug Take Back program.  Hardware Hank and Gordy's are helping to sponsor the meal to keep the cost at a minimum.  RSVP to BankNorth by Friday, Oct. 4th.  701/347-4540