Totally Tables is going VIRTUAL on Tuesday, July 28th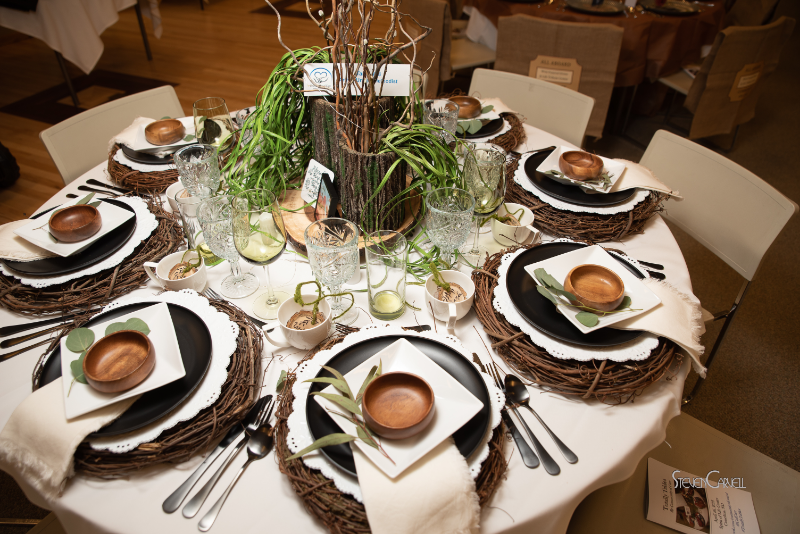 Our 13th annual Totally Tables has a new format for 2020....we are going VIRTUAL on Tuesday, July 28th!  Totally Tables provided 20% of our income for the year, so it is important for us to host a virtual event this year.  Plan now to be a part of this fun and exciting friendraiser and fundraiser!  Your participation will assist "grandmas and grandpas" throughout rural Cass County continue to live in the rural homes they love as long as safely possible.  For the virtual event, there will not be decorated tables at St. Leo's as in previous years.  We ask people to decorate a table or place setting and share to Facebook.com/communityofcarend   You might want to take a picture of a picnic, dinner in the tractor or an elegant table setting in your home.  
Totally Tables is always the place to be in rural Cass County, so you will want to join us on Tuesday, July 28th at 6 PM.  Click HERE to access the LIVE ZOOM EVENT ON TUESDAY, JULY 28TH AT 6 PM.
Here are the details for Virtual Totally Tables.....
- Steffes Auction Group has graciously offered to host our online auction
If you have a current account with Steffes Group, you can use your login information to bid
You do not need any credit card information - Community of Care will invoice all bidders and donors
Online auction is open from Friday, July 24th at 8 AM through Tuesday, July 28th at 4 PM
Auction items will be available to preview the week of July 20th 
Winning bidders will be called between 4 and 6 PM on July 28th
- The live zoom event is Tuesday, July 28th, at 6 PM
Click

HERE

to go to the zoom.  Passcode is TT2020  
If you haven't used zoom, we recommend you login early and download any necessary updates
During the live event, you will hear about the work of Community of Care, watch a video and participate in the Fund-A-Need auction, conducted by our auctioneer Max Steffes
You will be able to make your Fund-A-Need auction donation in several ways during the live event
Bid in the chat feature of zoom
Email your bid to CofC58012@gmail.com
Text your bid to 701/347-0032
The Fund-A-Need levels will be publicized on Facebook and our website
If you can't join us on Tuesday, July 28th for the live event, you can still participate in the Fund-A-Need Auction
Contact our office at 701/347-0032 to make your donation
Send a check to Community of Care PO Box 73 Casselton, ND 58012
We are excited about our VIRTUAL Totally Tables.  Normally, you can have 8 people at your tables.  For the virtual event, you can invite as many friends, family & neighbors as you like.  Will you you help us spread the word about our online auction & live zoom event?  All funds raised will assist older adults continue to say, "There's no place like HOME in rural Cass County." 
We encourage you to set a table or place setting on July 28th, take a picture and post to Facebook.com/communityofcarend
---
Click here for a list of the 2019 - $1,000 table sponsors