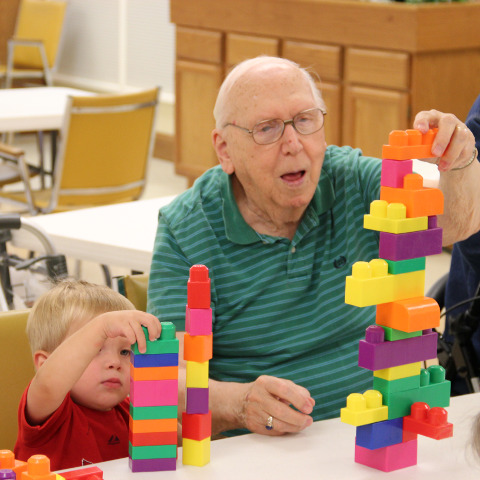 Supporting Each Other!
No matter what the ages are of our family and friends, sometimes we feel disconnected.
We can easily get caught up in our differences or we can choose to focus on the commonalities most of us share – no matter what our age. Here are a few ideas!
Time – Time is the most precious gift we can give anyone! A visit, a call or an invitation to an activity is the best gift we can give or receive.
Hobbies – What can we do together? It may be doing a hobby together, gathering information about an interest or having an impromptu show and tell or story telling session about a common interest.
Listening – We all like to be listened to, choose to spend some time listening and you may be surprised at what you learn and how much you are appreciated.
Communicate – We have many options for communicating, to the point where many of us feel overwhelmed with information. We need to be creative about catching people's attention and letting them know we care. A homemade or purchased card or handwritten note with a personal signature goes a long way to capturing attention and making a positive impression.
Pictures – The common slogan, a picture is worth a thousand words, is so true. A picture album is a great way to initiate conversation with individuals and groups. If you have time, create an album as a group, frame a few special pictures or make a picture book on line and give them to family and friends as thinking of you gifts.
Memories – It's easy to remember the huge events in our lives. But, what about the everyday routines and those people involved? A call, text, post or note to the unsung heroes of your life opens up and continues great conversation and connections.
Food/Meal - A meal together nourishes the body and the soul. Set the stage to plan, prepare and clean up with others – it may not be a perfect meal but, chances are, it will be fun!
Take a Ride – Sunday afternoon drives, short road trips or errand runs can be meaningful times to visit with anyone teens to senior citizens. The distractions are few and the motion of the car can be comforting, not to mention the opportunity to check out our beautiful surroundings. "It's good to get out" and experience a change of pace.
Facebook.com/communityofcarend