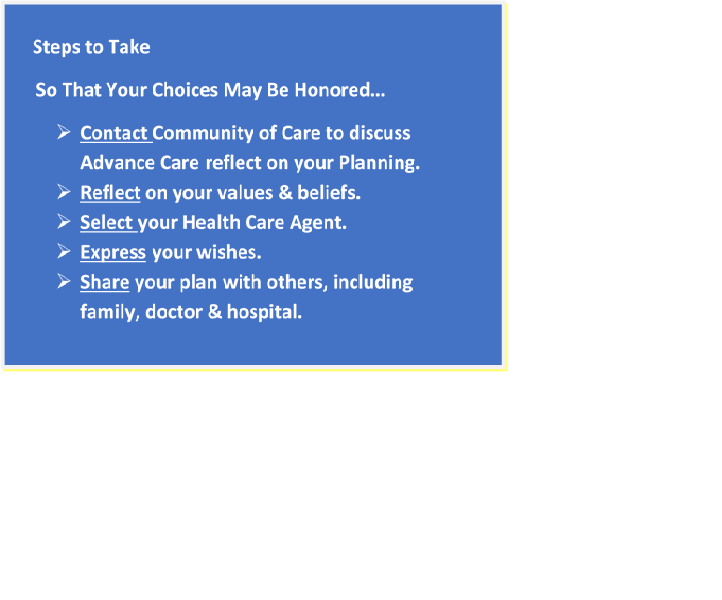 I remember how good it felt when Mom or Dad would turn to me and say, "It's your choice, Debra!" I would think to myself, "Wow! I must be important! This time I get to choose!" It usually wasn't an important decision, mind you. It often was what kind of ice cream I wanted at the end of our Sunday afternoon drive. Early in life, however, I learned that part of being human meant that our choices can and should be honored, at least when they are within the law.
Choose Another Person to be "Your Voice"
As an adult, one of the most important decisions I have to make is to choose someone today who will make future decisions for me if I were ill or injured and unable to make decisions for myself or communicate my wishes. This person would only make decisions if I had a sudden event (such as a car accident) and I could not make my own decisions. It is my choice as to who "my voice" would be in such a situation; he or she would have already agreed to be my Health Care Agent. My Health Care Agent should be able to make decisions wisely because I have expressed my thoughts and wishes personally and through an Advance Care Directive. By having conversations with me days, months or years beforehand, my Health Care Agent can really "honor my choices".
Choose a Time to Share with Loved Ones
In my Advance Care Plan, my husband is the person who has agreed to be my primary Health Care Agent. However, our oldest son is the secondary Health Care Agent. And, Gary and I have talked openly about my choices with our second son so that both sons can be in agreement, should there come a time when medical decisions need to be made. It is certainly my hope that my choices are embraced. As important, however, I want our entire family to be able to support one another—both during a medical crisis and afterwards. Transparency—open conversation—with loved ones, before the crisis looms, is a good approach.
Remember the Five D's
Advance Care Plans are documents that can change as frequently as you need them to. Review them frequently. Revise them, if you wish. The "Five D's" may be a helpful way to guide you in this:
o Every decade
o With every new diagnosis
o With a decline
o At a divorce
o At the time of death of a significant other