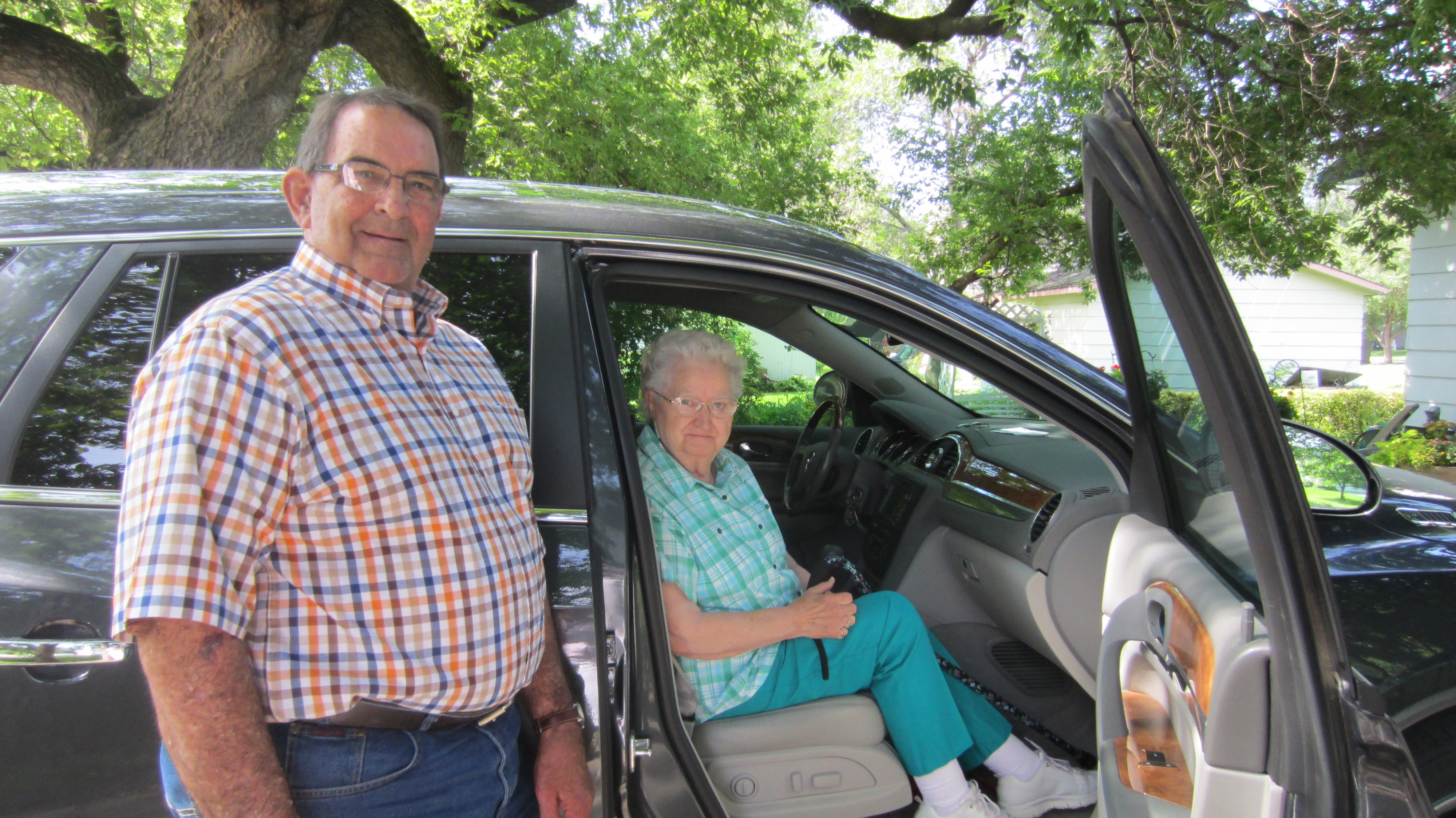 Community of Care helps rural communities by connecting volunteers with clients who need a little extra help. If you or someone you know are in need of some extra help, please give us a call at 347-0032. Here are some things to think about before calling!
What volunteer services are provided? Rides to routine medical appointments, friendly in home visits, simple chores or basic errands. Examples are: Rides to dental or clinic appointments, changing of a light bulb, ride to the post office to mail a package.
What area does Community of Care cover? Community of Care works and volunteers in rural Cass County, North Dakota. The level of our services depends on how many volunteers and needs we have in that particular area of the county.
Is there a charge? There is not a charge for any service. Volunteers drive our services and generously give of their time and resources to make rides and other help possible for their friends and neighbors. Many "give back" in honor of what they have been given through life. Some clients/families donate to the organization, or volunteer as helpers themselves, as a way of showing appreciation.
Is there paperwork? There is minimal paperwork. This can be completed on the phone or by home visit at the discretion of the Volunteer Coordinator or Care Coordinator.
Are there limitations of what services are provided? Yes, we do not provide emergency rides, home health, rides before or after the normal business day, on weekends or holidays. And, since our volunteers use their own vehicles to transport, we need all clients to be ambulatory - able to get into and out of these vehicles on their own. We do not have wheelchair accessible vans.
What can I do to make the volunteer service go smoothly? If you need a ride, call a week or more before the appointment. If you have an option, avoid scheduling appointments on Friday afternoons or Monday mornings. This is the most difficult time to schedule with volunteers.
What is the process of asking for assistance?
1. Have a clear idea of what you need, date of appointment etc.
2. Think about your willingness to work with a volunteer.
3. Call Community of Care, 347-0032, if necessary – leave a message.
4. Make a request, allow time for a volunteer to be matched with your need.
5. Appreciate the volunteer by saying Thank You!